Helen Anderson
Regular price
$218.00 USD
Regular price
Sale price
$218.00 USD
Unit price
per
Sale
Sold out
History of the cap
I first designed this cap for John Lennon in 1964 and he was still wearing it the last time I saw him, in 1975 - he said it was his all-time favourite hat. I was touched - John was more sentimental than he cared to let on - and I occasionally wondered what kind of condition it was in! I've since discovered from archive images that Yoko Ono also wore my cap.
It's still made in the home city of the Beatles - and my favourite town - Liverpool!
Why people love this cap
People are in love with this cap mainly because of its history and iconic fashion status. But when you put it on, you know why! 
It's soft and comfortable and cleverly shaped to sit towards the back of the head, just as John wore his. It seems to suit everybody, regardless of age, race or gender.
If you love the Beatles, you need this John Lennon Leather Cap. It's perfect for superfans and anyone looking to honour the fashions and clothes style of John Lennon and the Beatles. As a collector's item it's an important piece of Lennon/Beatles memorabilia and can be used as part of an entire John Lennon costume.
It also makes a fabulous gift for the John Lennon or Beatles fan and if measuring their head without them knowing might be tricky - get them a gift voucher!
All the details
100% super-soft nappa leather cap.
Viscose/silk lining, in paisley design.
Leather braid and two leather buttons.
Made and hand-finished in Liverpool, UK.
Original British design - this is not a copy!
Breton style cap, also called Greek fishermans, Bakerboy or Newsboy
Presented in a beautiful matching memory box, sealed with a leather button.
Available in four sizes: please measure your head using our Size Guide 
When you check out you will be asked to provide this measurement in cm. This is because Helen measures every hat to ensure the best possible fit for you. 
Photo Credits - Henry Grossman
By kind permission, Julia Baird, Mark Hayward & Javier Parisi.
John Lennon Leather Hat 1964 - 60s fashion personified.
Please note, shipping is calculated at checkout.
Share
View full details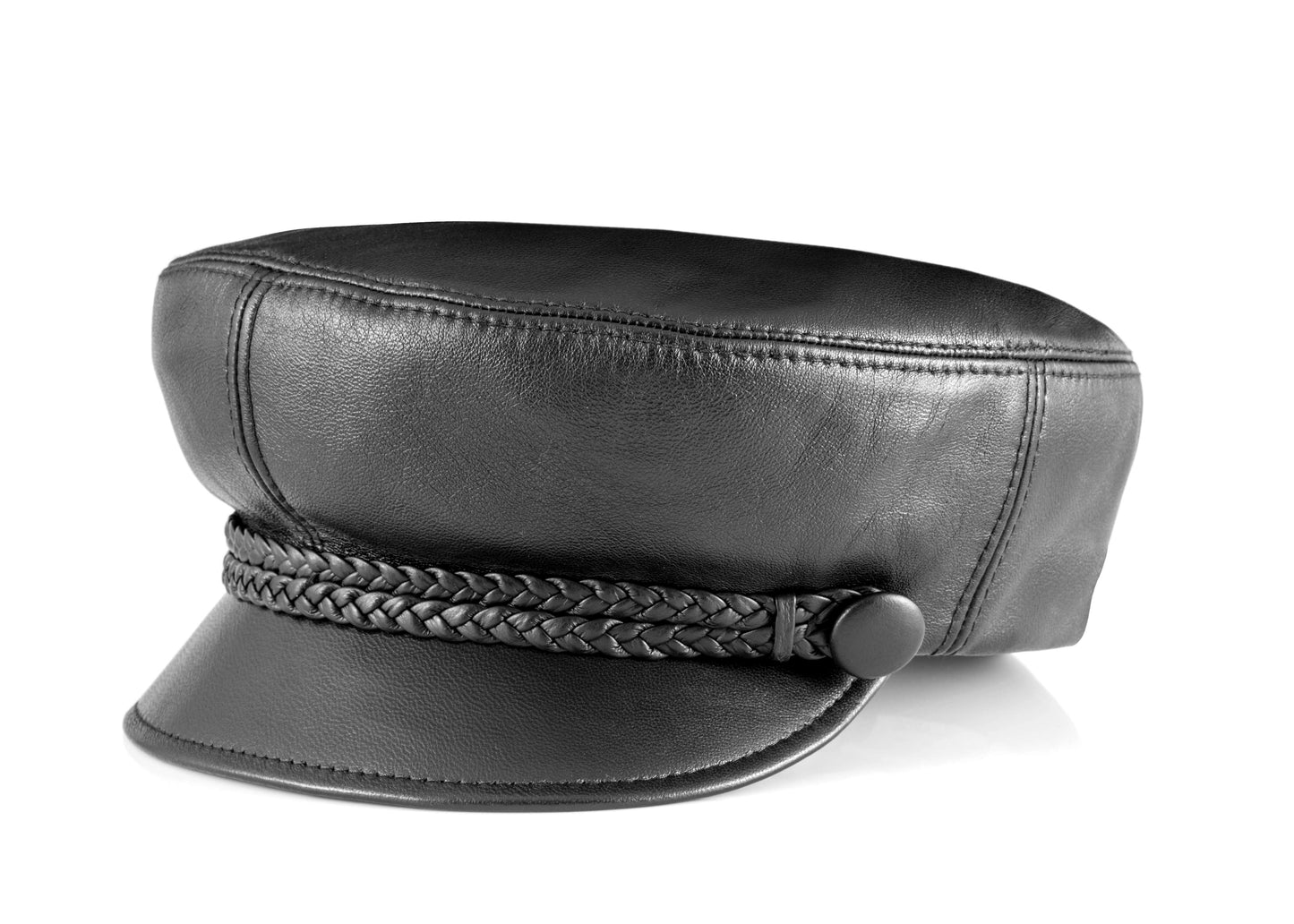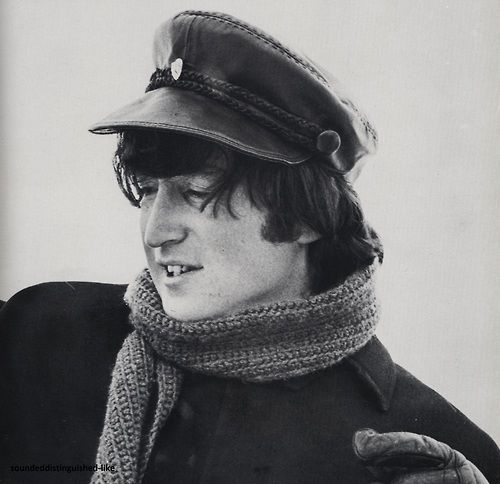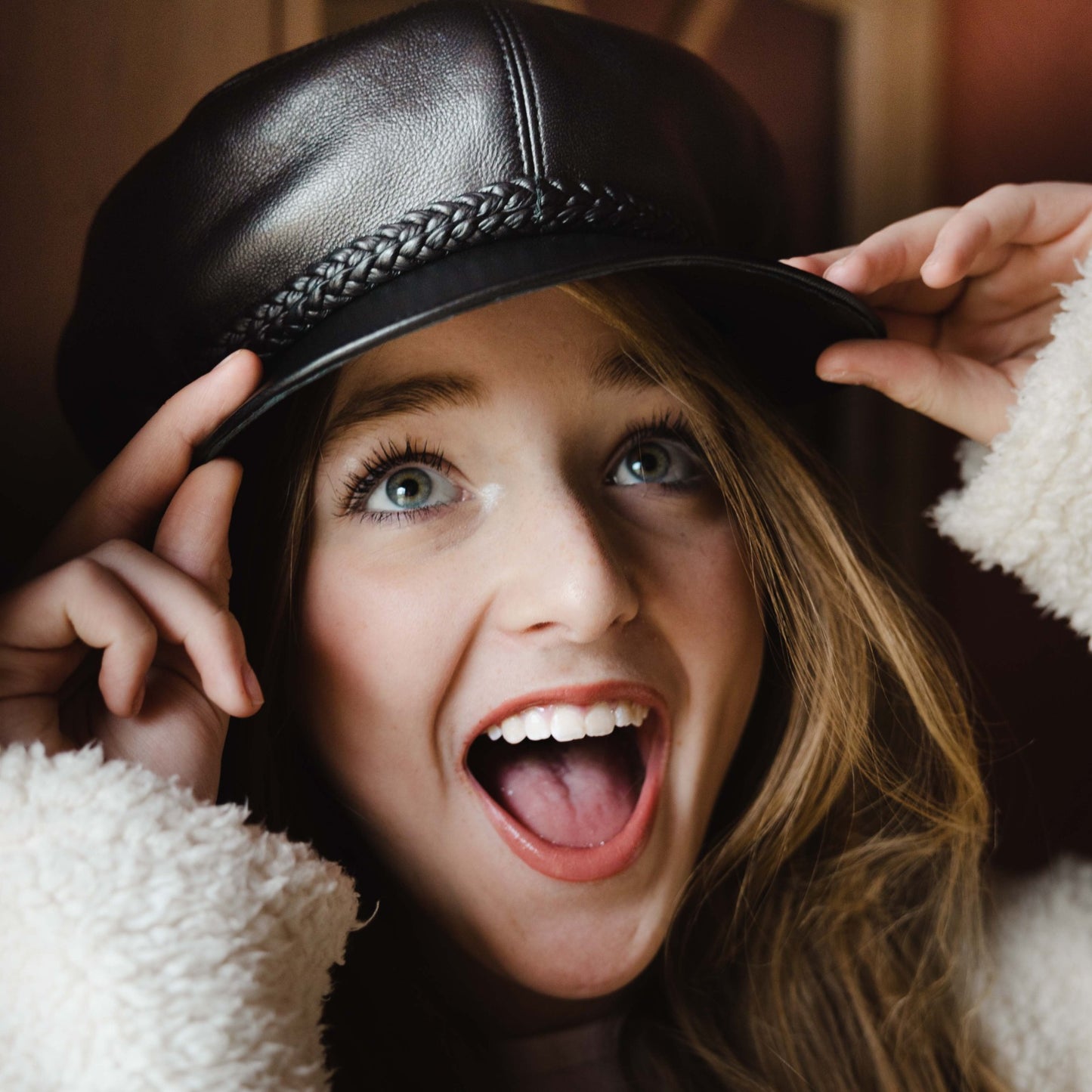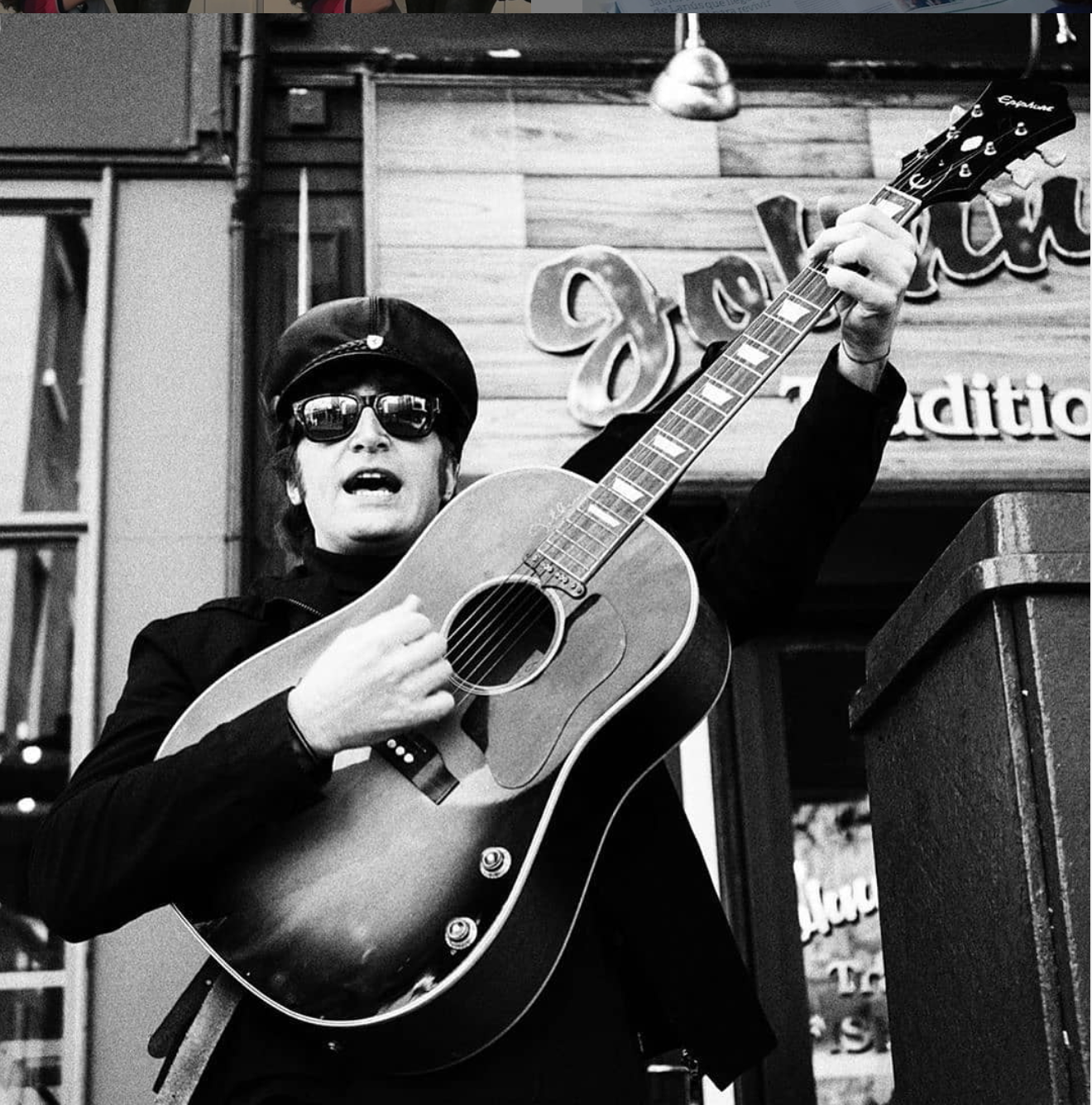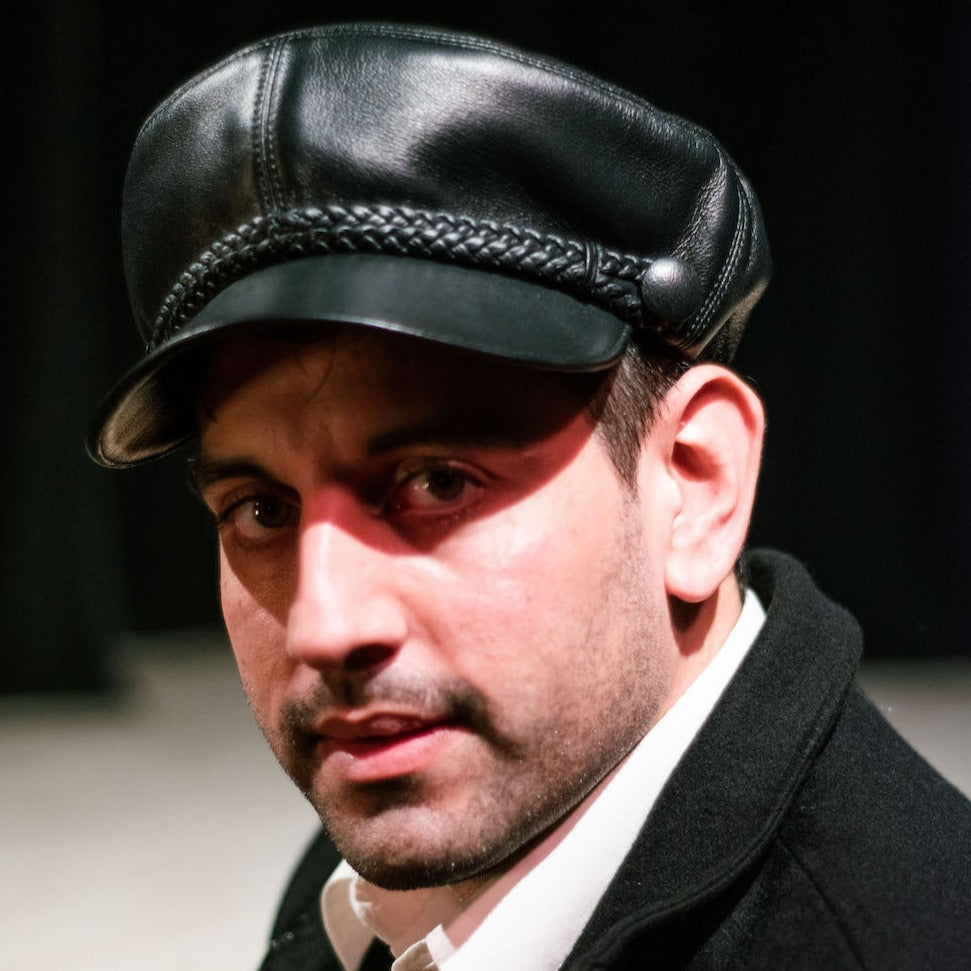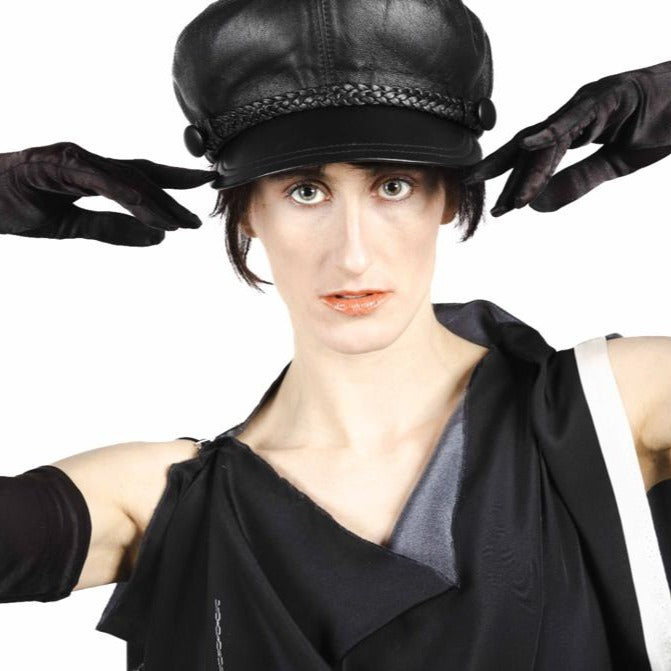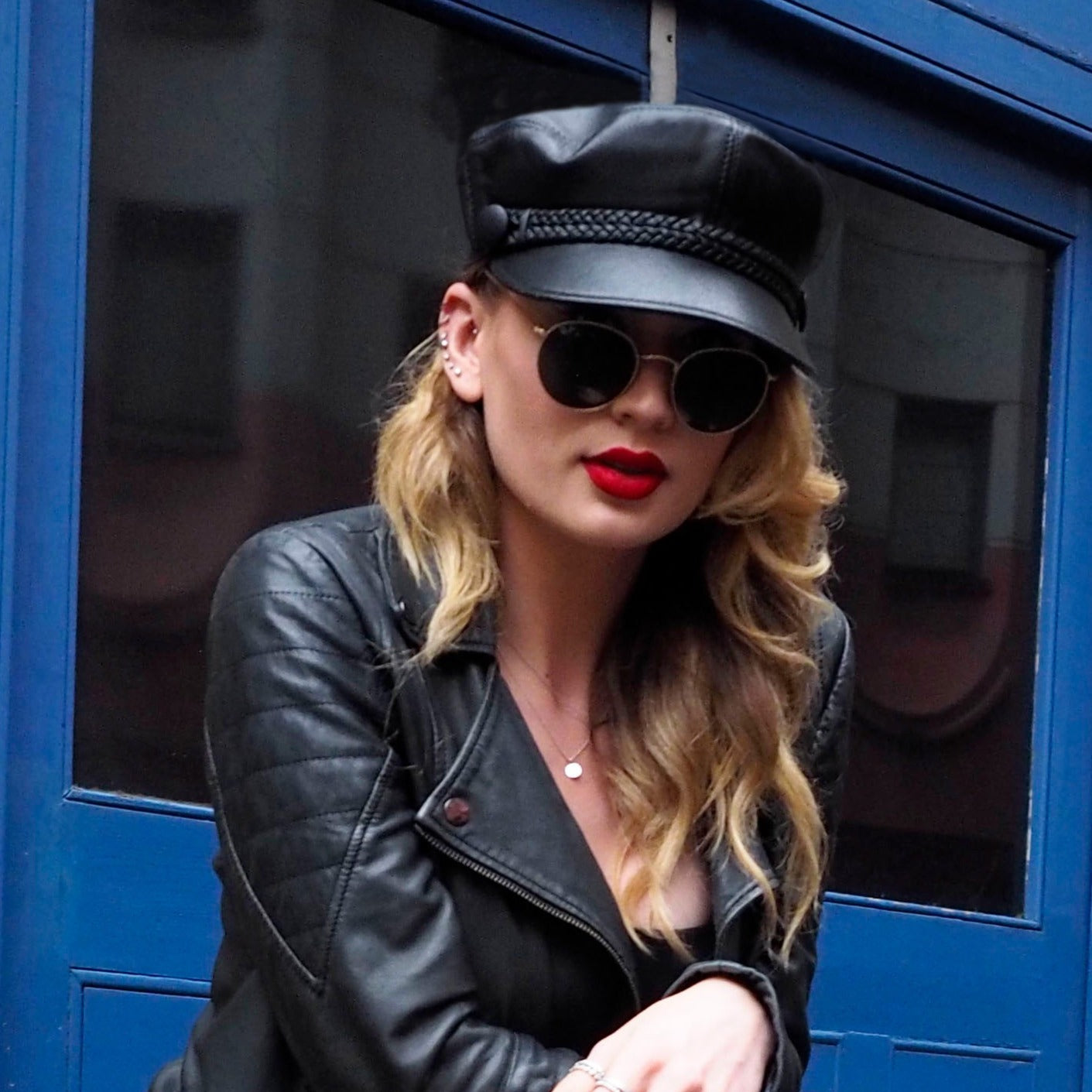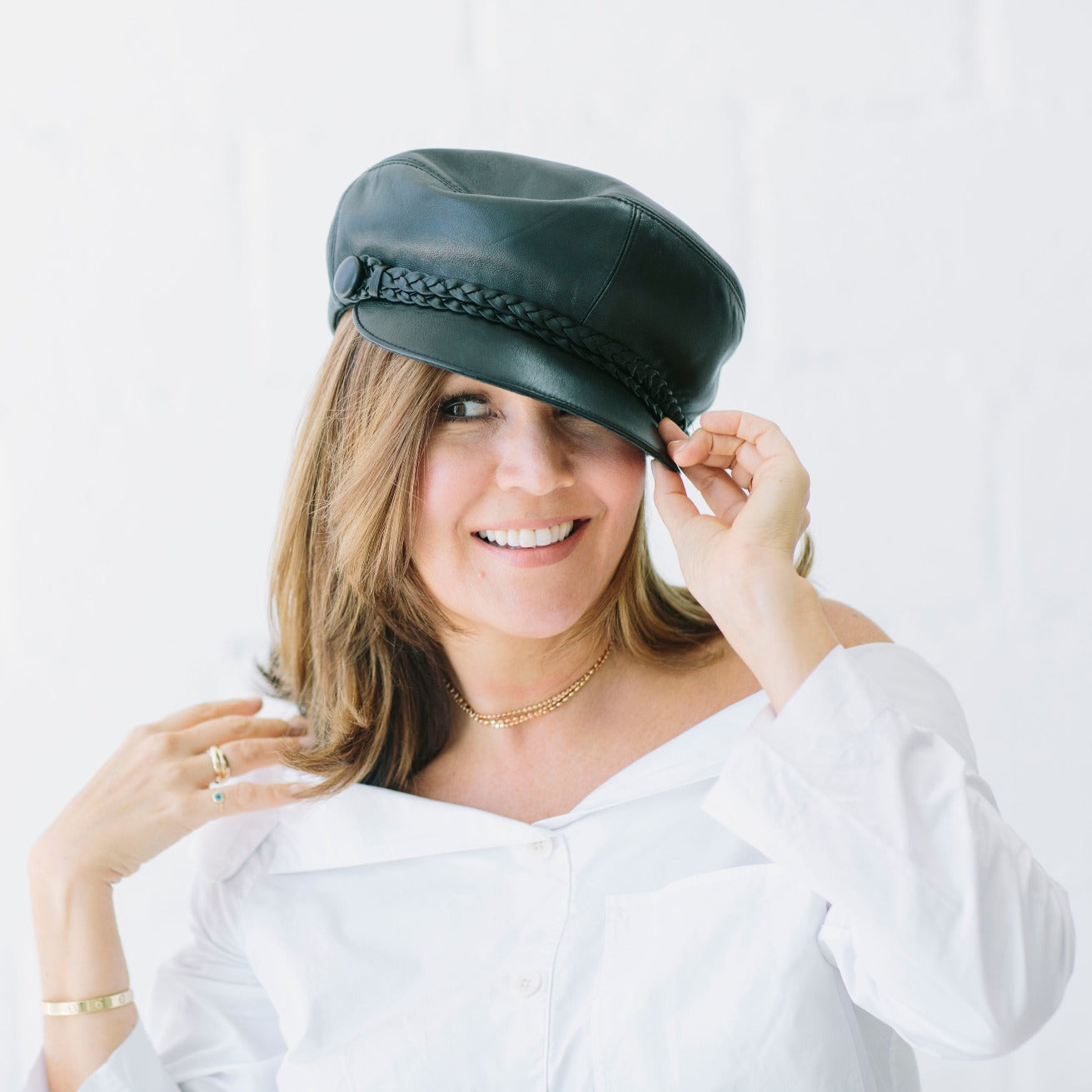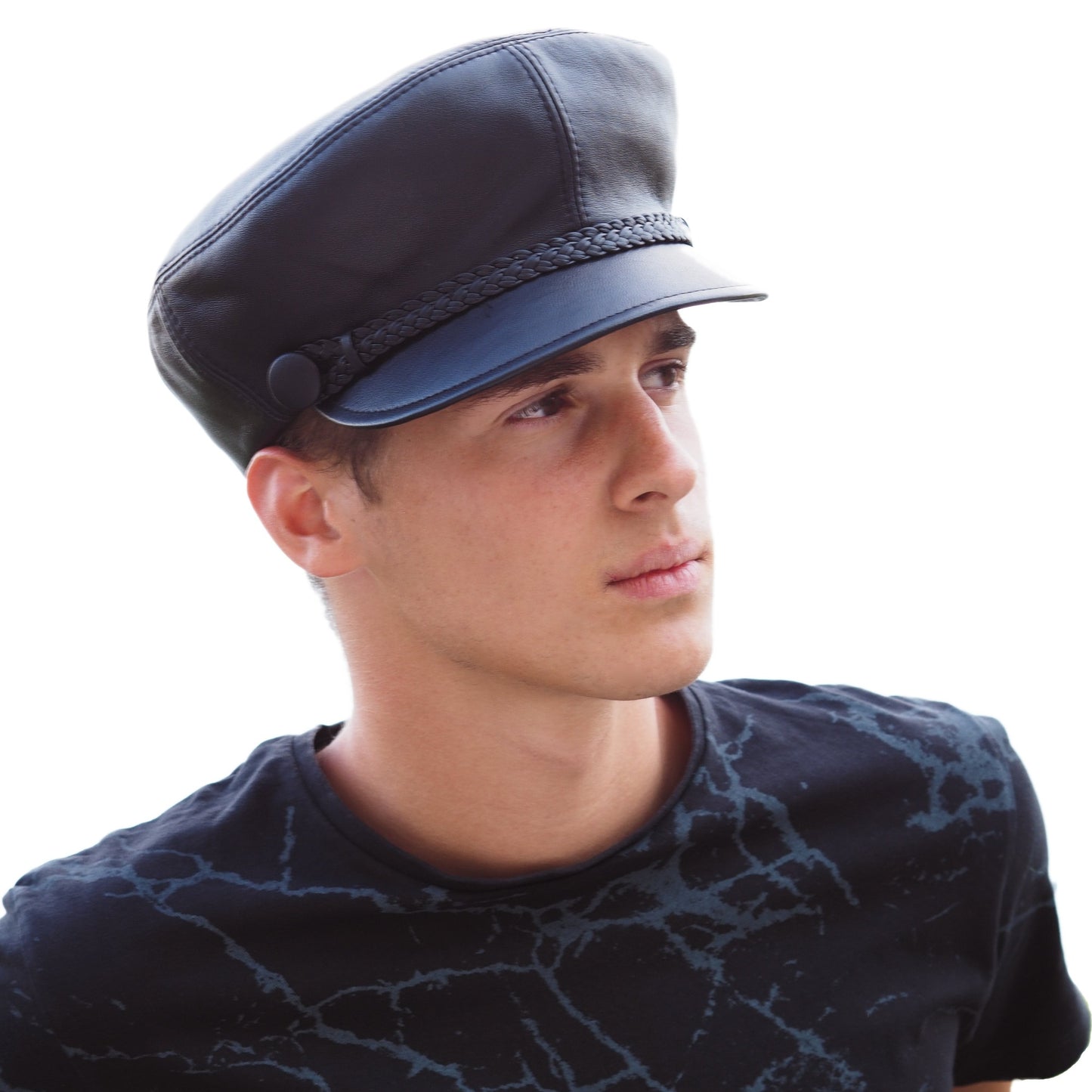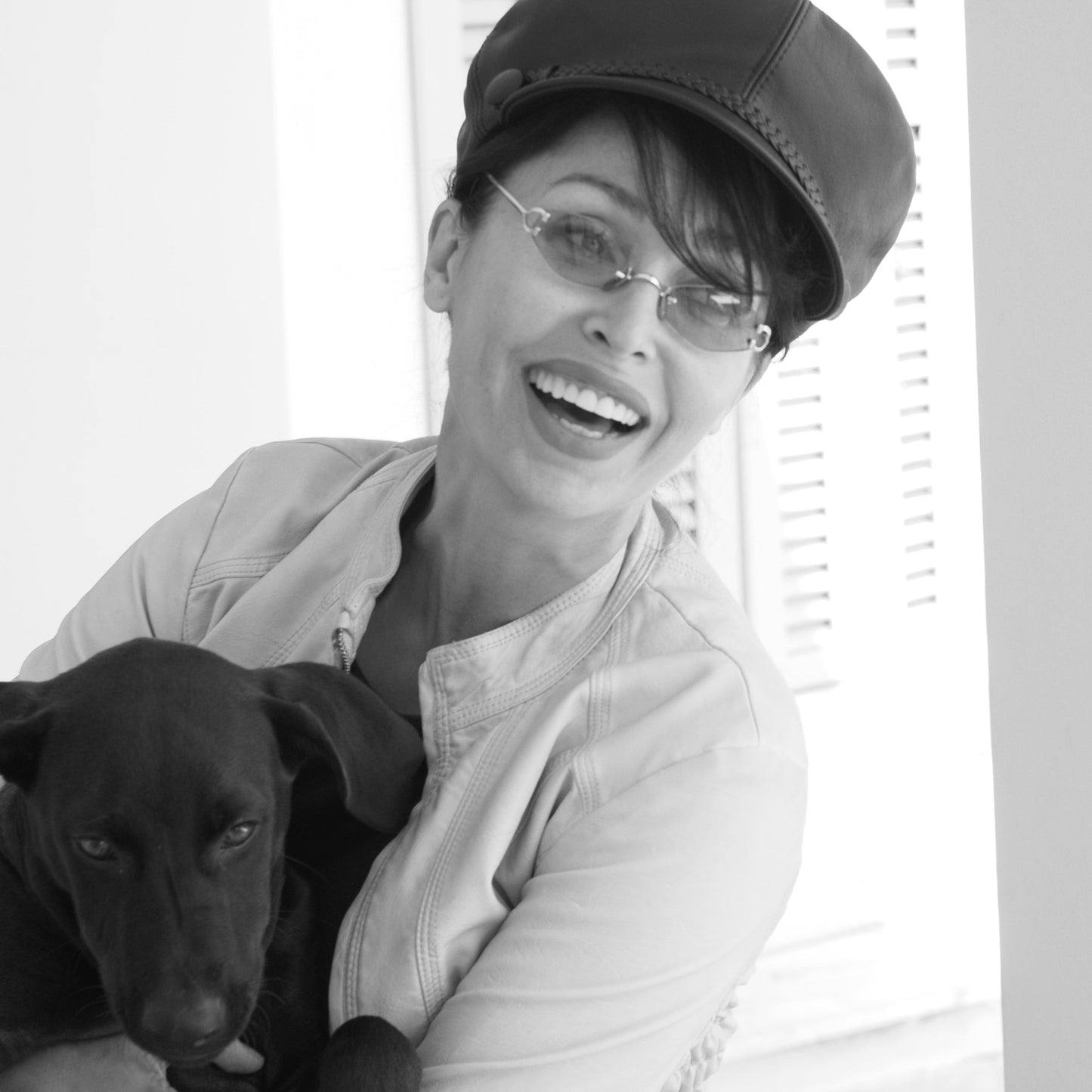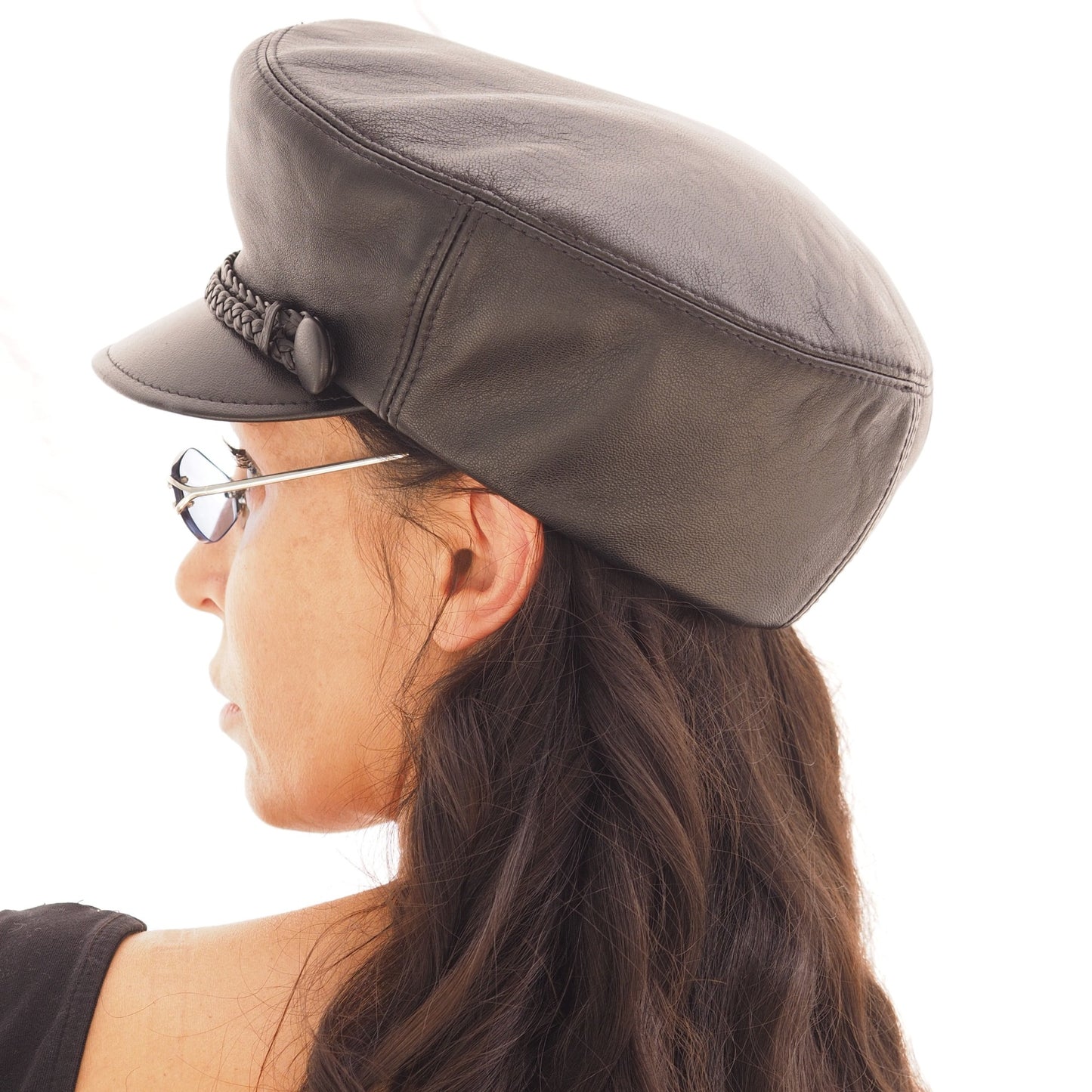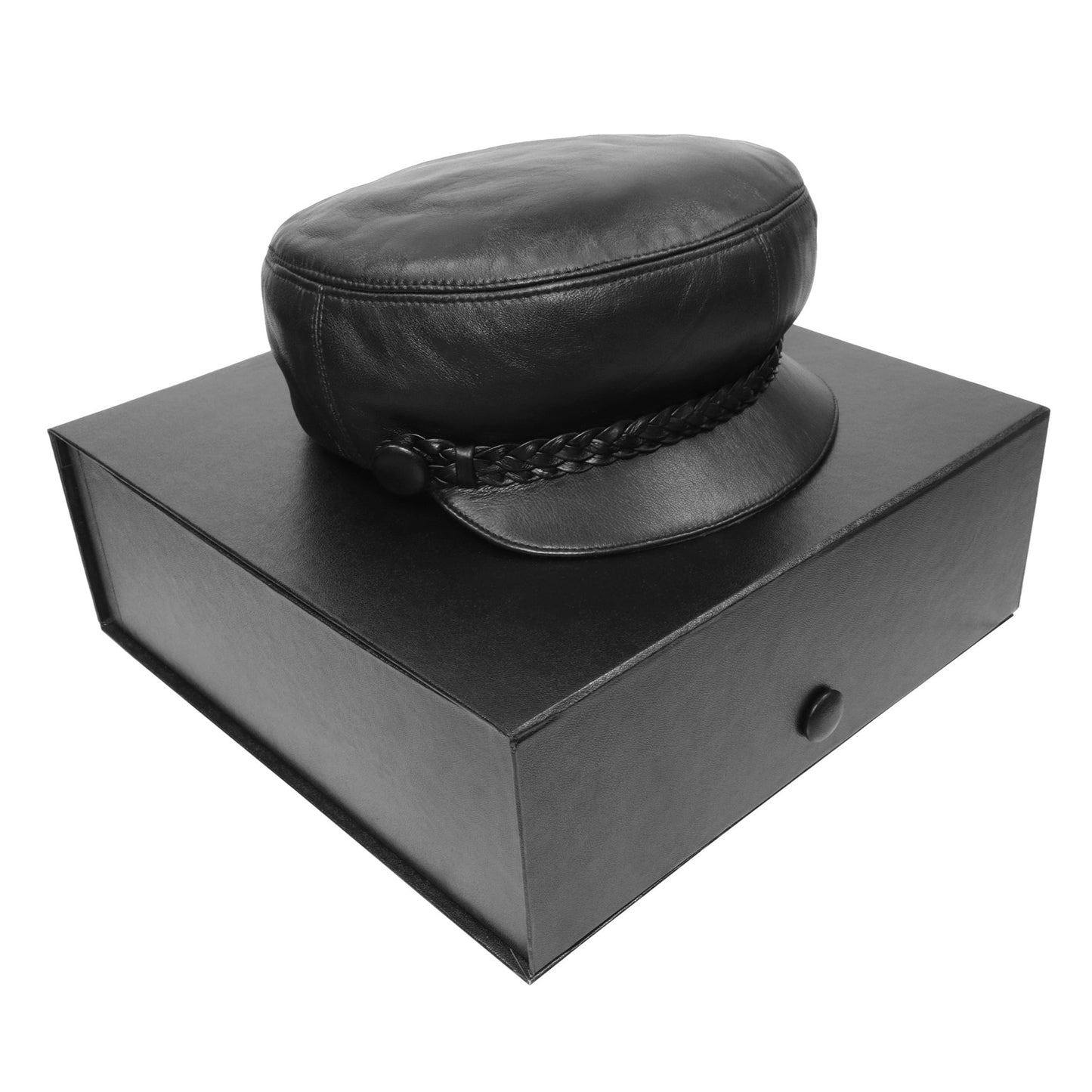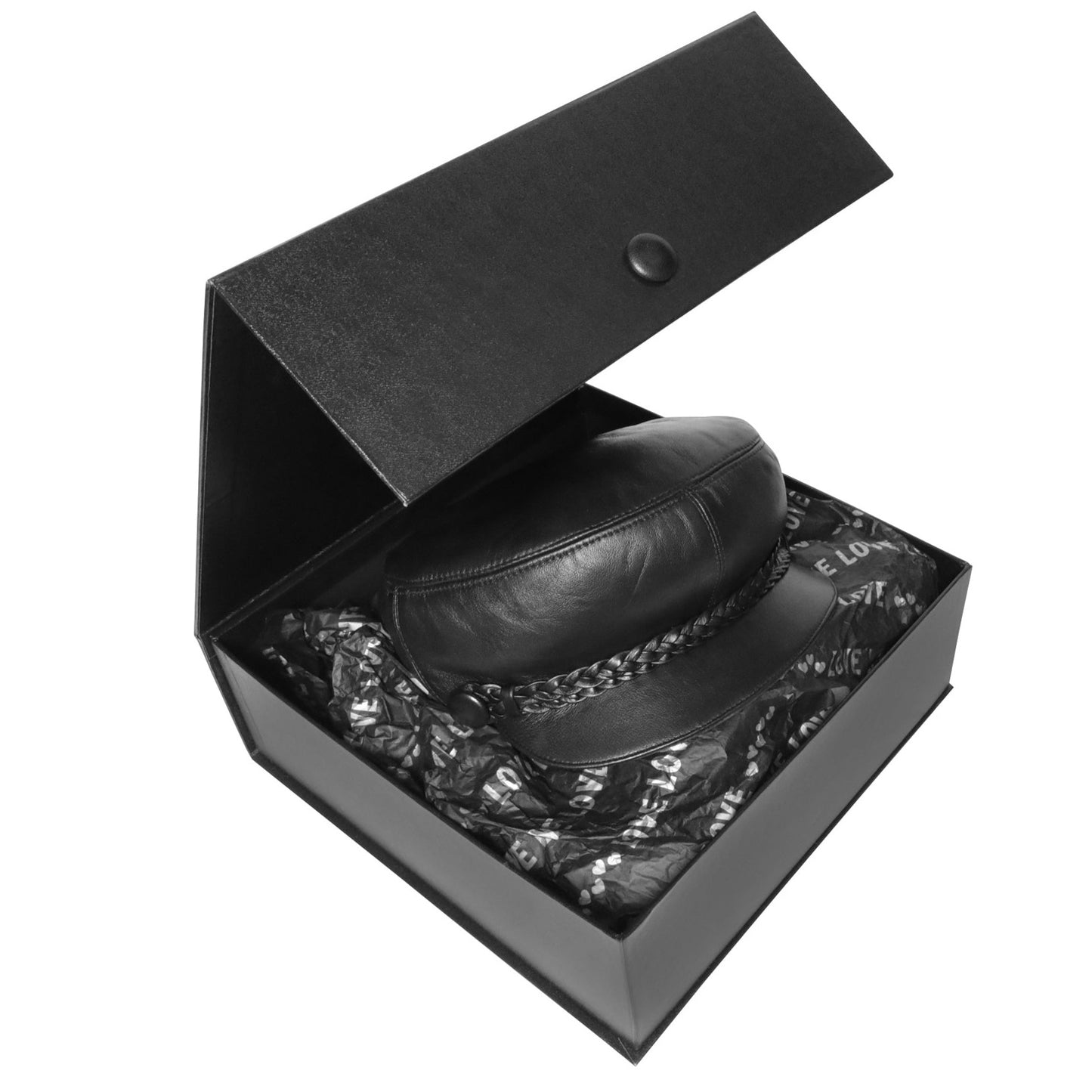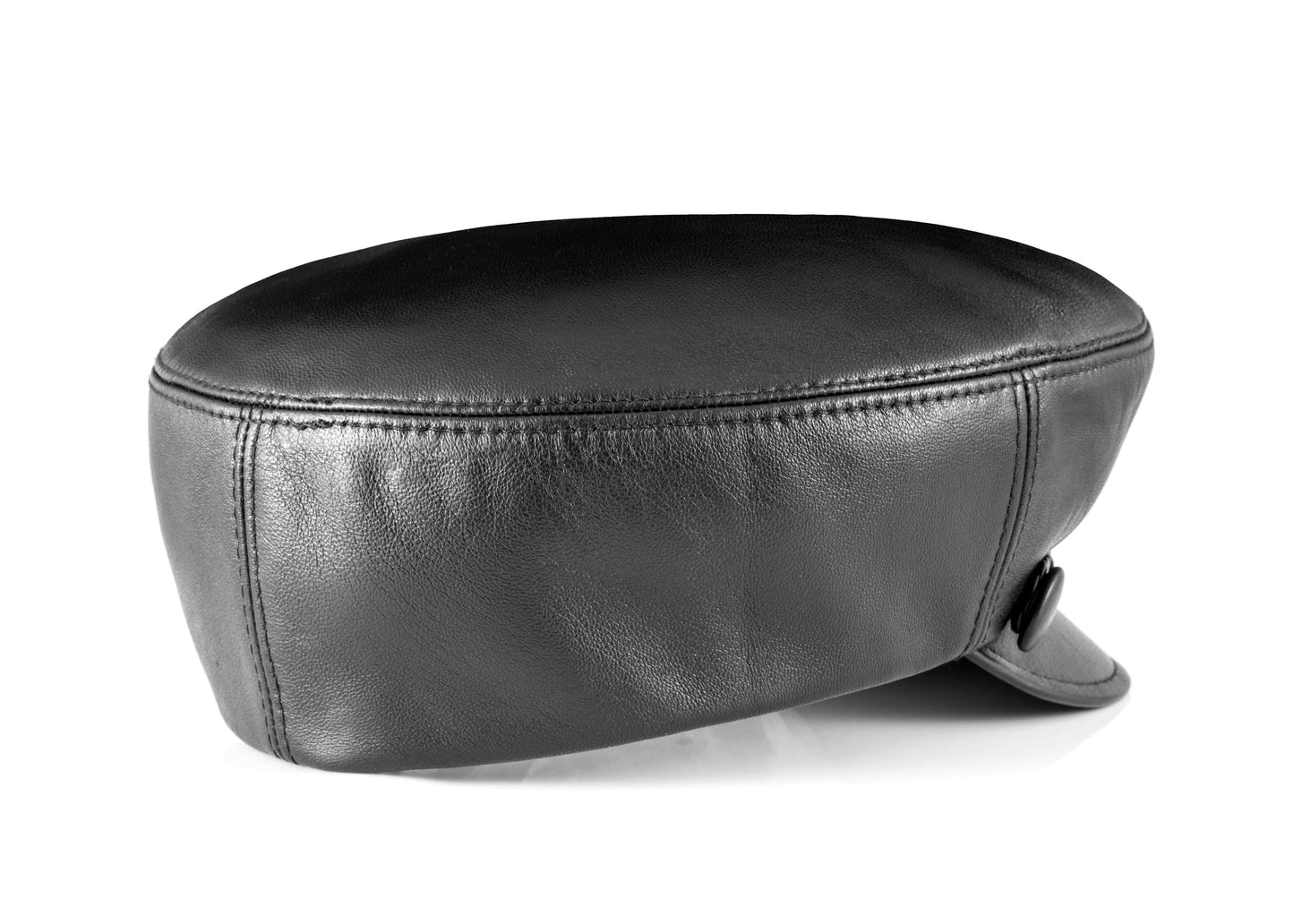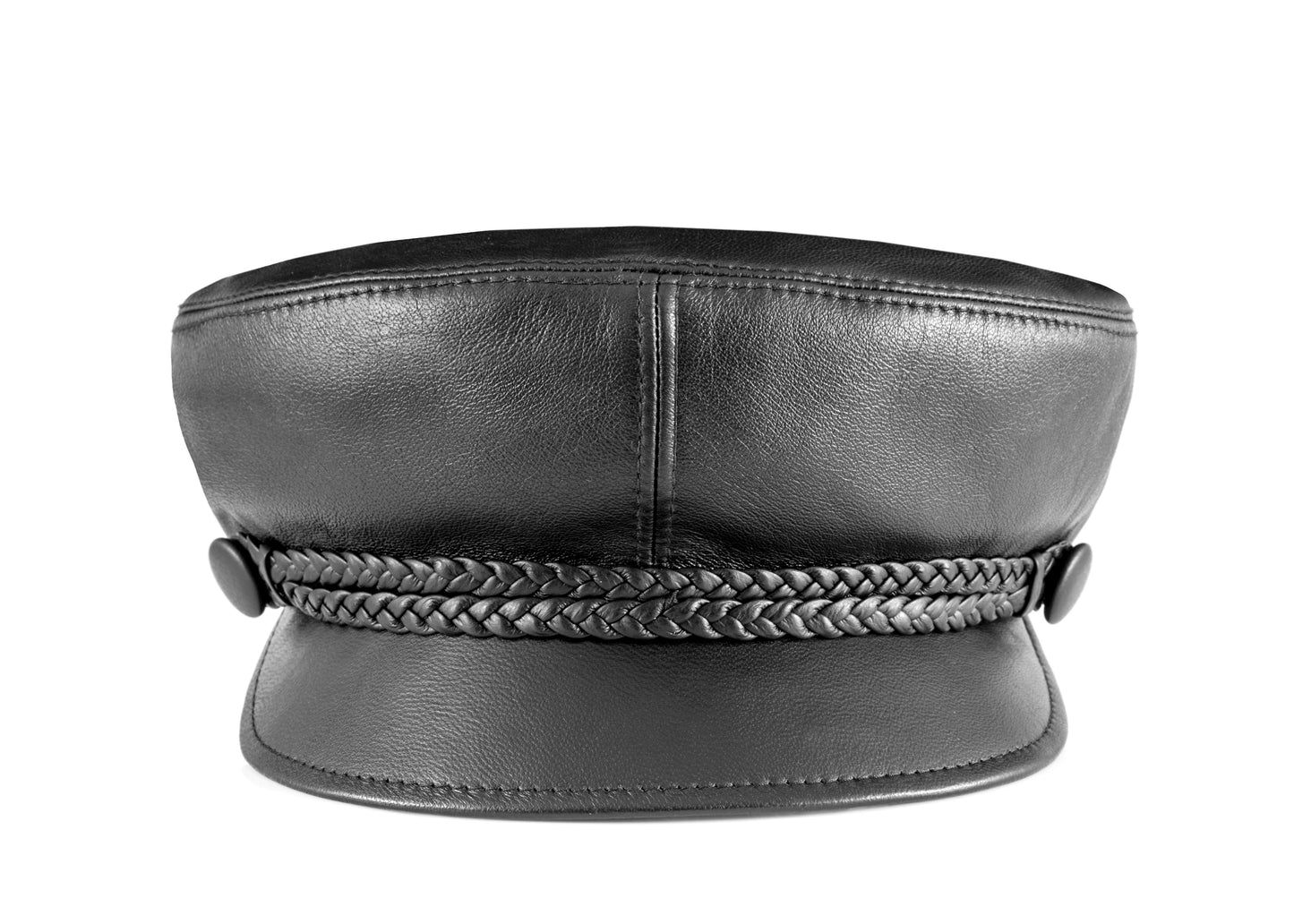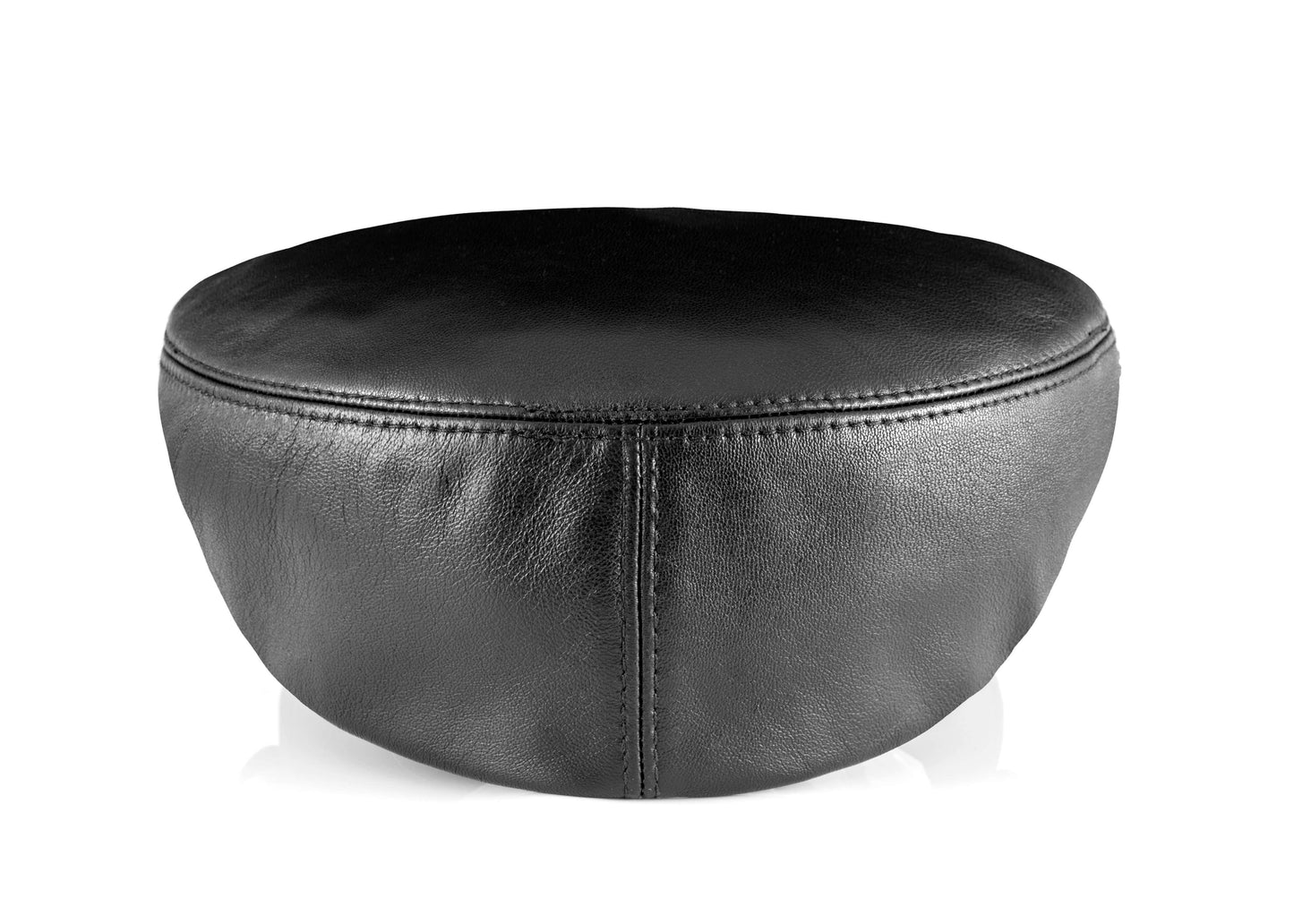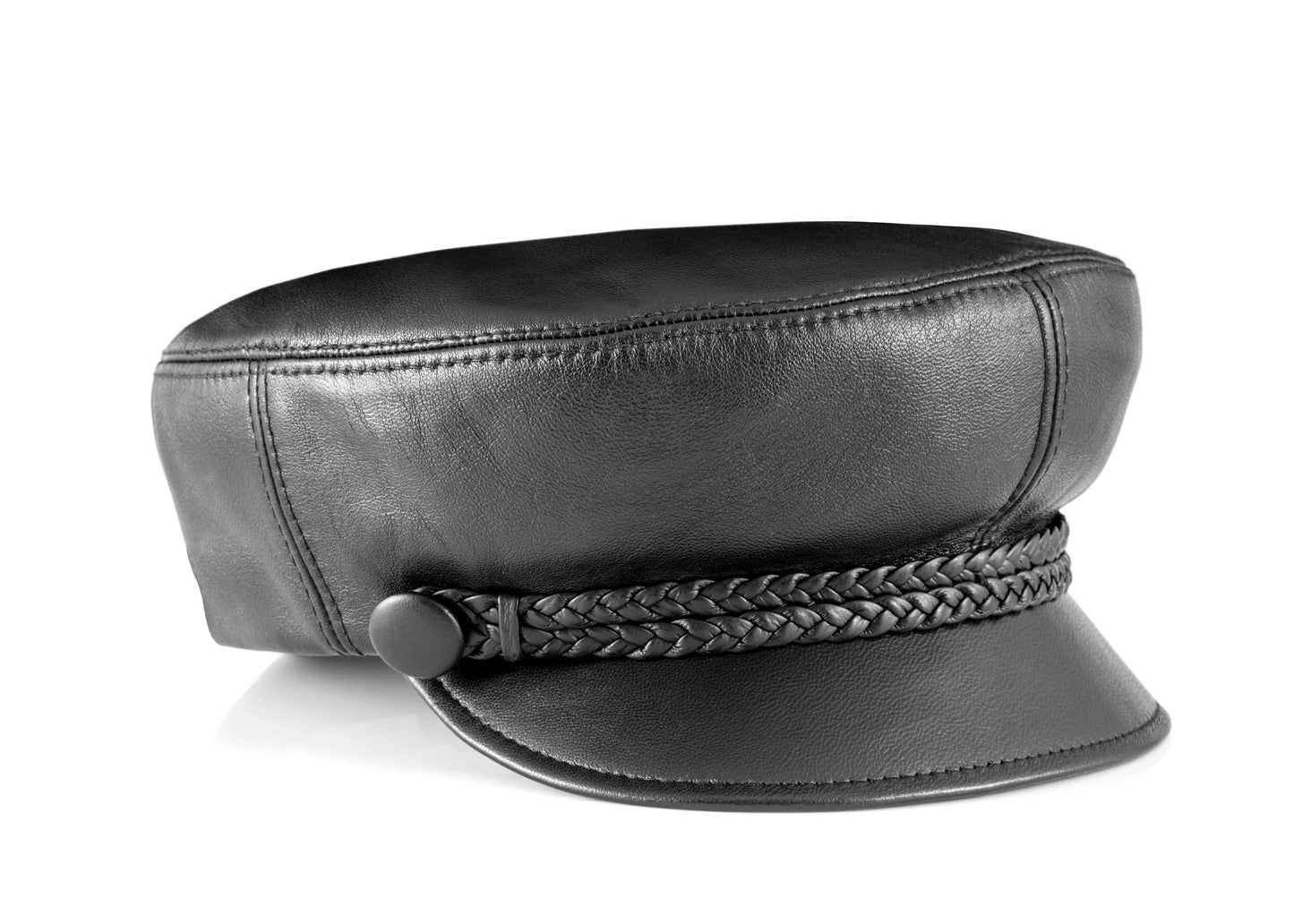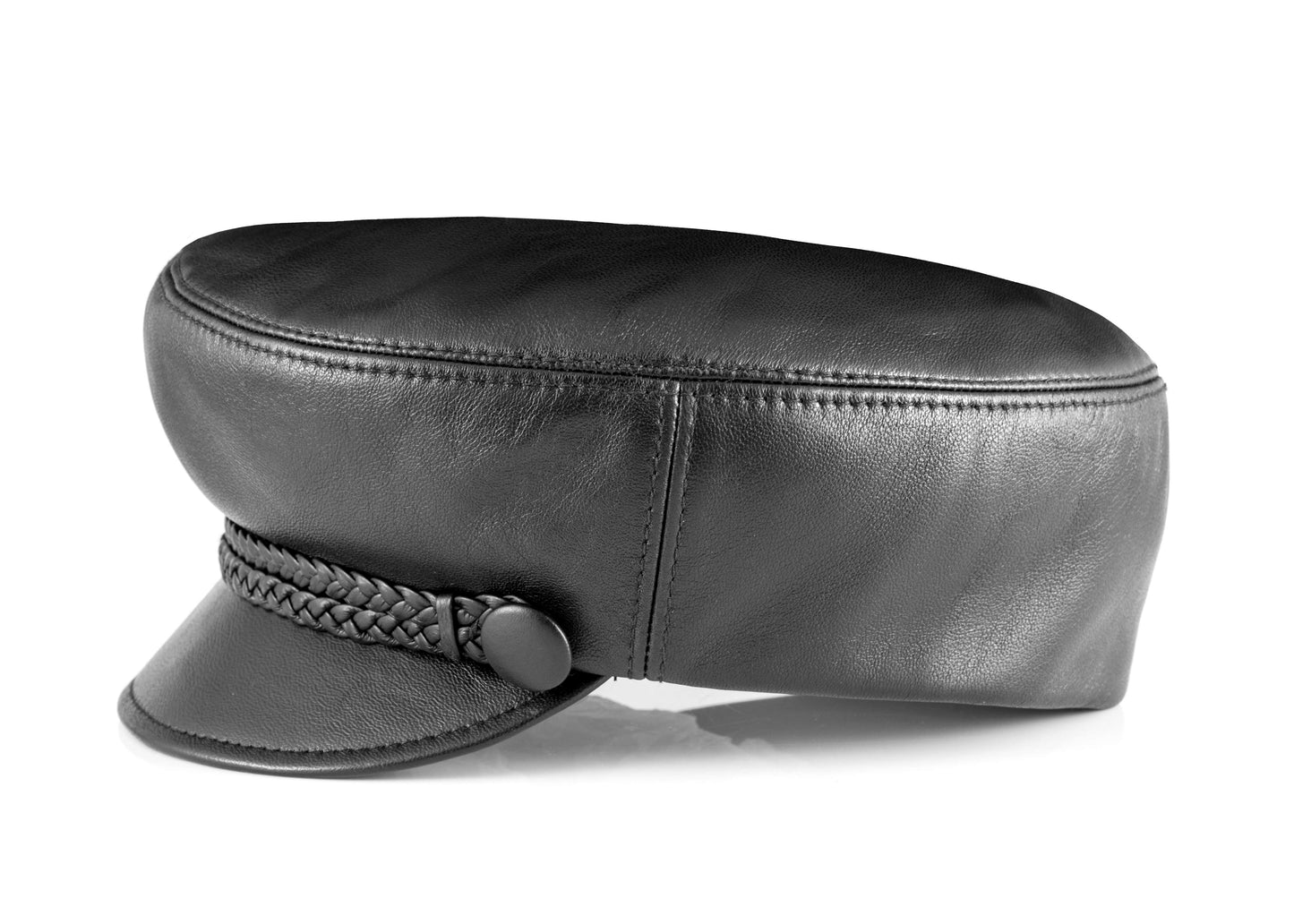 John Lennon. Cap
From when I was in my teens. In the seventy's I always. Liked. John Lennon cap but sum how never got round to getting one up until now when it came I put it on straight away. And it fitted just great. Also how good quality the cap is and feels very comfortable on your head I wear my cap like John did well worth the money . Liked the post card what came with it all very nice . I recommend this cap to any true Lennon. Fans .
Hello boys and girls¡¡¡¡¡
I am JOSE ESTRAGOS, i buyed the hat in Adelphi Hotel, and that nigth i played in hotel, and after play the Cavern Club. I have some has but this is my favourit. Very good quality.
From Madrid saludos and kissessss¡¡¡¡¡
La gorra mas hermosa !
Helen! Sos la persona mas maravillosa que existe! Sos tan amable y genrosa y talentosa ! Gracias por la carta que encontré dentro de la caja. La gorra .......que decir.........PER FEC TA ! Me la puse y me quedó de maravillas. Es preciosa ! Tenia tantas ganas de tenerla y la hiciste de maravillas.
No duden en comprar su gorra ! Helen con las medidas hace la gorrita perfecta. Estoy tan tan feliz. Solo me faltó darte un abrazo. Les mando tanto a ti como a Danielle un fuerte abrazo virtual esperando poder verlas en mi proximo viaje. La mejor gorrita del mundo que un beatlemanico no puede dejar de tener 🥰
I love my Lennon cap
I have received my beautiful, perfectly fitting, cap and I will wear it always. The packaging is wonderful too, and the service was top notch.
For a Beatles, Lennon and a hat man, I am very happy, and only sorry about that I didn't know of it sooner.
And, it is warm, so perfect for Icelandic winters.
"Love is knowing, we can be..."
To cap it all ... !!
First things first: ok, it's pricey. But the cap itself is a lovely thing, supple, soft, luxuriously comfortable. It really is something special.
But even better than that are Helen and her daughter, Danielle. In my case I got the sizes mixed up. Lo and behold, when the cap arrived, Helen had noticed the discrepancy, and made the necessary adjustment. And explained it all in a charming, handwritten note inside the box. You'll go some distance these days to get personal attention like that. I am very grateful to her.
Danielle is on hand (even at 33,000 feet) to keep you informed, and deal with queries, quickly and personably.
Cap arrived within a couple of days as promised. I can't fault that kind of quality and service. Brilliant.