Helen Anderson
Regular price
£169.00 GBP
Regular price
Sale price
£169.00 GBP
Unit price
per
Sale
Sold out
History of the cap
I first designed this cap for John Lennon in 1964 and he was still wearing it the last time I saw him, in 1975 - he said it was his all-time favourite hat. I was touched - John was more sentimental than he cared to let on - and I occasionally wondered what kind of condition it was in! I've since discovered from archive images that Yoko Ono also wore my cap.
It's still made in the home city of the Beatles - and my favourite town - Liverpool!
Why people love this cap
People are in love with this cap mainly because of its history and iconic fashion status. But when you put it on, you know why! 
It's soft and comfortable and cleverly shaped to sit towards the back of the head, just as John wore his. It seems to suit everybody, regardless of age, race or gender.
If you love the Beatles, you need this John Lennon Leather Cap. It's perfect for superfans and anyone looking to honour the fashions and clothes style of John Lennon and the Beatles. As a collector's item it's an important piece of Lennon/Beatles memorabilia and can be used as part of an entire John Lennon costume.
It also makes a fabulous gift for the John Lennon or Beatles fan and if measuring their head without them knowing might be tricky - get them a gift voucher!
All the details
100% super-soft nappa leather cap.
Viscose/silk lining, in paisley design.
Leather braid and two leather buttons.
Made and hand-finished in Liverpool, UK.
Original British design - this is not a copy!
Breton style cap, also called Greek fishermans, Bakerboy or Newsboy
Presented in a beautiful matching memory box, sealed with a leather button.
Available in four sizes: please measure your head using our Size Guide 
When you check out you will be asked to provide this measurement in cm. This is because Helen measures every hat to ensure the best possible fit for you. 
Photo Credits - Henry Grossman
By kind permission, Julia Baird, Mark Hayward & Javier Parisi.
John Lennon Leather Hat 1964 - 60s fashion personified.
Please note, shipping is calculated at checkout.
Share
View full details
A fine product
I saw either an ad or a link on Facebook for the Helen Anderson original John Lennon leather cap, and I was intrigued. I've been a Beatle fan since the mid-70s; they taught me how to play guitar, in a manner of speaking. What a tremendous keepsake this would be to go along with the Rickenbacker guitars, the deluxe CD remix sets, etc. It took about a month for me to receive my cap, and I was impressed. The fit was a bit stiff at first, but it's gotten more comfortable as I've broken it in. It fits snugly on my head, and I'm pretty sure it won't blow off in heavy winds (but I don't want to tempt fate!). Congratulations to Helen and company for a fine product!
An heirloom item
I have a Helen Anderson original John Lennon cap of my own, which I cherish, and I wanted to give my friend Scott McKinley, who is working on a HUGE Lennon project with me, an Anderson-made Lennon cap as well. We both cherish our hand-made, one-of-a-kind, custom caps exactly like the one John wore and loved. Helen was John's closest mate at Liverpool College of Art and his friend of his for life. Wearing a work of art that she created and that John adored makes me happy. Scott was so elated with his! Thank you to Helen for making each cap with love. They are a must-have for any Beatles fan!
The best leather cap
I got this cap 5 years ago, I never did a review but I'm telling you the story of my cap now and how wonderful it's been for me.
There was a special costume of John I couldn't get until the year 2018 (November 2018). I was searching on internet as usual trying to get that "leather cap" and suddenly it popped up in front of my eyes an ad saying "John Lennon leather cap" by Helen Anderson!
OMG! I had been searching for this cap my whole life and now I found the original Lennon leather cap designed by Helen Anderson a close friend of John since art school days! So I went straight to her web site and ordered one for me.
I am completely grateful I have found her, and met her in 2019, she's so lovely, a perfectionist, fascinating person, generous and a Great artist!
If you are a Beatle fan, John Lennon admirer you must have one because is not only an incredible leather cap to wear made with the best products but is a unique collectors item that you must keep forever as John did.
I highly recommend it!
My best wishes,
Javier Parisi
https://youtube.com/shorts/cX6d0FM_mUg?feature=share
"FAB" is here to stay!
Well Helen, and "Dan", remember, You Asked For It! Ha! First let me say that when John picked out a "Bird", he did it right well! He couldn't have had a more compassionate (and Gorgeous) Girl-Mate! It was funny to me when you (Lady H.) told me of Msr. Lennon always keeping you busy making him new caps to replace his 'Nicked' ones! I have no doubt at all, that if he were with us today, that he'd be underneath your latest replacement Cap, Lol! Allow me again to thank you for going the extra mile in replacing MY first ordered Cap, at no charge! Nonetheless, I trust that the one who 'Nicked' mine, will receive joy from their ill-gotten gain and that the Bridge they get thrown off of might not indeed be TOO high off the water! Ha! Well, the Lord bless, keep, and protect you all through this "Merry Krimble" season, and all the ones to come as you keep on "Thrutchin'" forward. Cheers, and a "Stiff Upper Lip". XOXOXOXOXO! BeaTle Geo. (The Other One) Lol! Oh, I was blessed, and privaleged to be called "Uncle Geo." by none other than my dearest now-departed friend, Gordon Calldwell, whom I shall always dearly miss! Gb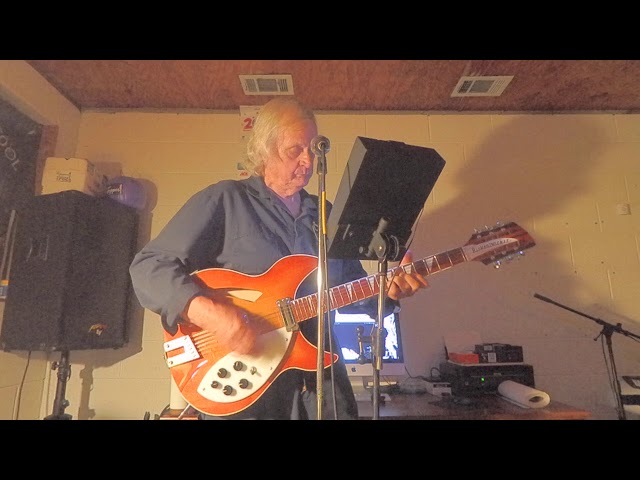 Everything he could have wished for!
I bought the cap as an incentive for my 15-year old son who is learning the guitar and a great fan of John Lennon. He was absolutely delighted and the hat has been major hit among his fellow students. For my own part, I'm impressed by the design and workmanship involved; a real collectors item. I understand this was the first sale in Thailand but am sure that as my son's prowess on the guitar improves and his following increases, there will be more to follow!
Allan this is so lovely to hear thank you for taking the time to leave this detailed review. It means so much to me when people really appreciate the cap: its history and the quality! I look forward to hearing about your son in future years!
Let customers speak for us